Biden's Tax Plan for Small Business
The slow progress of the Build Back Better Act in Congress has not slowed the Biden Administration's plans to enact changes in the tax code. There are ongoing plans for changes and continued proposals as described by Winston & Strawn, LLP in "Tax Proposals Under the "Build Back Better Act" Version 2.0.The proposed changes will affect almost every type and size of business in the country. Other included business tax proposals are outlined by the law firm Hunton Andrews Kurth in Tax Implications of the Build Back Better Act.
The revised bill amends the original version in significant ways, including doing away with the Senate version's "Billionaires Tax." Though there is plenty of doubt that the new version will pass both houses of Congress in its current version, business owners should stay involved with how everything is progressing. We'll discuss what's still included (and not included) and how it impacts business taxes.
Business Tax Proposals
Substantial modifications and some new proposals are included in the current bill. Some of the original September version is intact. Some of these proposals are currently focused on large corporations, but until a final version is passed, they could be amended to include smaller businesses as well.
This is a fluid situation, so stay in touch with your tax advisors and accountants to keep up with developments.
Retirement Accounts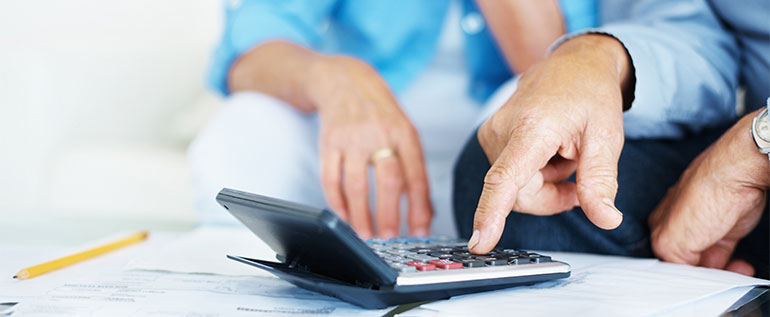 Retirement account proposed tax law changes would apply to IRAs and other qualified retirement plans. Plans maintaining high balances are the most affected.
New Contributions – Contributions to a Traditional or Roth IRA would be prohibited for a taxable year if:

Total value of the taxpayer's IRA and defined contribution accounts exceeds $10 million as of the end of the prior tax year, AND
The taxpayer's modified adjusted gross income is greater than $400,000 (single or filing separately) or $450,000 for joint filers.

Information Reporting Requirement – A new IRS reporting requirement would be initiated to reporting employer defined contribution plan accounts with aggregate account balances exceeding $2.5 million.
Mandatory Distributions – Taxpayers with IRA and defined contribution retirement accounts with values totaling $10 million or more at tax year-end would be required to take a minimum distribution for the following year.

The minimum distribution amount would be 50% of the amount in the accounts over $10 million.
If a taxpayer's combined value of IRAs and defined contribution retirement accounts exceeds $20 million, the excess would be required to be distributed from Roth IRAs up to the lesser of:

The amount needed to bring the total of the accounts to below $20 million, OR
The aggregate balance in the Roth IRAs.
Individuals and employers should keep up with these developments to act and possibly make changes to retirement accounts.
Other Business Tax Provisions
There are provisions that fall outside of the previous categories, but they are every bit as important to the small business.
Portfolio Interest – Revisions in the new bill include a modification of the definition of "10-percent shareholder," whose interest is exempt from portfolio interest. Any person owning 10% or more of the obligations issued by a corporation (total vote or share value) is not eligible for the portfolio interest exemption.
Interest Expense Limitations – The limitation in Section 163(i) for flow through entities is changed to apply at the partner or shareholder level rather than the entity level. Foreign reporting groups will have additional limitations on business expense deductions in Section (163(n).
Appropriations
IRS – The Act calls for an appropriation of $78,946 billion for expenses related to increased tax enforcement activities. An additional $15 billion for preparation and delivery of an IRS report to Congress on the cost to develop a free electronic direct tax filing system.
Treasury – Appropriates $403 million to provide oversight of the IRS by the Treasury Inspector General.
Tax Court – The Act would appropriate $153 million for the Tax Court.
The proposed extra funding for the IRS is intended to increase collections from most tax brackets, individual and business. One focus is on increased reporting of transactions through online payment providers like PayPal, Venmo, Square, and Stripe.
Tax Credits
These proposed additions and changes to tax credits will be bullets of the titles with more detail at the Hunton Andrews Kurth article titled Tax Implications of the Build Back Better Act. Though some credits are focused on individuals, if enacted they would have an impact on businesses in related industries.
Extend the Renewable Energy Investment Tax Credit
New investment Credit for Electric Transmission Property
Extend the Credit for Carbon Oxide Sequestration
Extend the Advanced Energy Project Credit
New Advanced Manufacturing Investment Credit
New Advanced Manufacturing Production Credit
New Clean Electricity Production and Investment Credits
New Clean Fuel Production Tax Credit
Refundable Qualified Plug-in Electric Drive Motor Vehicle Credit for Individuals
Qualified Environmental Justice Program Credit
Summary
Tax law is of little interest to most people, other than tax professionals and accountants, but it becomes of great interest when it reaches into your wallet or pocketbook. Another wrinkle is the meandering through Congress of the Build Back Better Act and the changes so far and those to come if it is to get passed and signed.
From the first version to the current as described above, there are new, removed, and amended proposals, taxes, and programs. What a business owner can do with this information is to note the proposals that, if they are enacted, would change what they will pay in taxes on their business. Use the notes to ask questions and plan with tax advisors and accountants. You should expect some changes, even if they seem small. A seemingly small change can have a significant impact on certain industries or business types.
Biden's tax plan for small business is a work in progress worth your time to monitor its progress and changes.