Small Business Taxes Online is Part of the Solution
When you look for information about small business taxes online, you are really searching in a huge ocean of information. If you mean small business taxes online from the "how do I keep my small business tax income and expense records online" that is the easy part. Technology has made the input and retrieval of data fast and relatively easy.
A Free DIY Fast Entry Small Business Expense Solution
Google Forms provides a way to create an input form for a business expense item. Here is an example: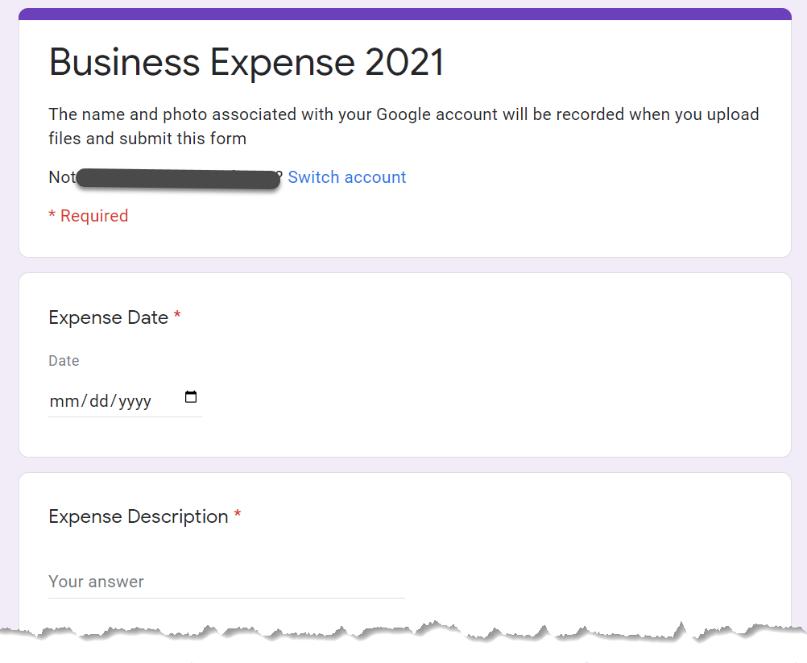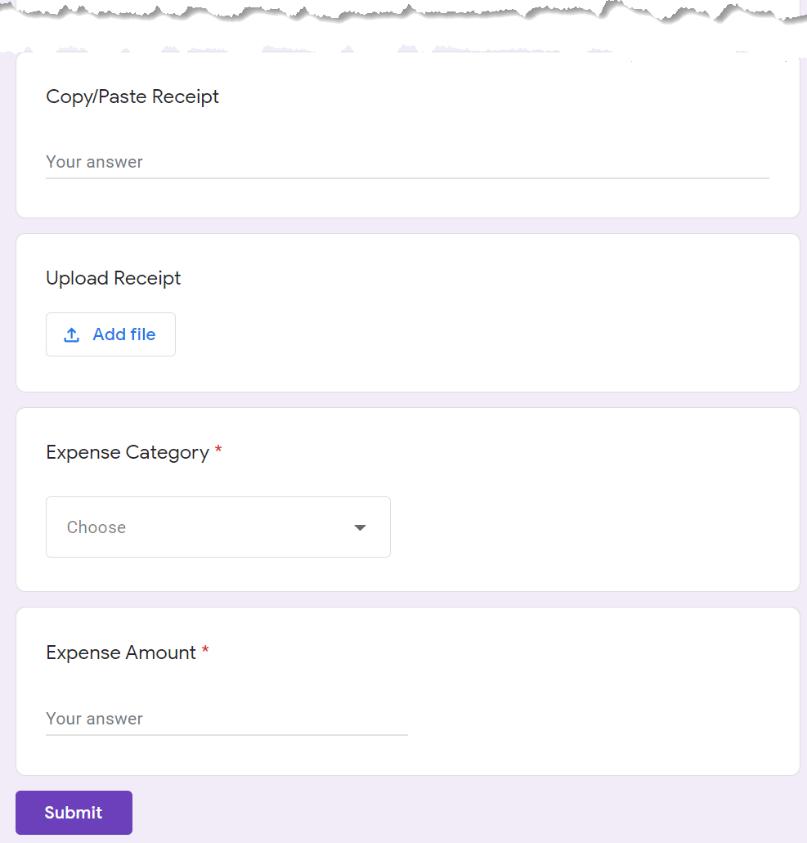 This is a Google Forms input form you can fix to the top of your browser for quick access. When you have an expense, it is easy to fill in the blanks, just a minute or two. You can either upload a copy of the receipt or do a copy/paste of it.
You build the form, easy, and you make the Expense Category field a dropdown with your categories to make filling in the form even faster. This is so easy; you may never forget an expense again. However, it gets better.
When you are ready, you can export the entries as a spreadsheet, as Google is keeping up with them that way. Then you can sort your spreadsheet by Category > Date, and you have a file ready for your tax preparer.
More Structured for Income and Expenses
There are several great online bookkeeping and tax systems, including:
QuickBooks
FreshBooks
Zoho Books
Xero
and Others
These also take your income side entries and other input that goes into the small business tax return. If you intend to do your own tax filing online, whether e-File or using an online tax filing solution like Turbotax.com, HRBlock.com, or another, you then take your totals from the above systems for your tax filing solution inputs.
Even if you use an online bookkeeping and tax filing solution, you should consider how much of your time is involved and the lost opportunity cost. Many business owners consider hard costs of services, such as tax advice, bookkeeping, and tax filing, but they fail to consider their lost opportunity costs.
You started a business, and it is usually accurate to say that your time is most valuable when you are managing, promoting, and growing that business. Taxes are a necessary evil. Minimizing your time for maintaining and filing small business taxes online, while maximizing it for business growth should recoup much or all the costs of hiring services out and getting professional advice.
Mix and Match for Your Needs
Tax Hive clients have found that a mix-and-match approach works best for them and the success of their business. Working with Tax Hive, they can use a small business taxes online approach that allows them to free up more of their time to grow their business.
The bonuses in this approach include professional advice from accountants, maximizing their income, and minimizing their taxes. Now you can take another look at what that search on "small business taxes online" means for your business.